Some of you have asked me about my workout program (in the off season) and I would love to provide some ideas for you to use to stay in shape this summer!
I have been using Strength Trainers for a very long time and a lot of the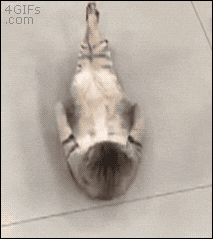 workouts that I do are very personalized to my needs and what I want to achieve during each specific phase of my training. Today I will share with you a workout that I enjoy doing during my time off of swimming!
DISCLAIMER: ** I am not a trainer!**
Over the years I have discovered exercises that I enjoy and the ones that work for me! I love cardio – I enjoy feeling like I have done a lot of work and have created as much sweat as possible before I start my weights program BUTTTTTTTTT this specific workout is one that you can do AT HOME! It's super sweaty and combines strength, core and cardio in one 1 hour workout! AND its motivational because you start hard and it gets easier as you go!
10-1 WORKOUT
—-You will start at 10 reps of each exercise, then 9 reps, 8, 7 etc etc.—-
10 – 1   Squat Jumps
40 sec   Plank hold (on hands or elbows)
10 – 1   Curtsy Lunges
40 sec   Mountain Climbers
10 – 1   Abs (leg lowers to a candle stick)
40 sec   Side Plank (with 10 hip lifts at the 25 second mark)
10 – 1   Push Ups (regular or modified)
40 sec   Other Side Plank (with 10 hip lifts at the 25 second mark)
10 – 1   Burpees
40 sec Jumping Jacks
Take one minute rest at the end and then start your next set
(by the end you should have done the cycle 10 times)
***keep in mind that this is a tough workout! Make sure you are drinking a lot of water and modifying anything you need so that you don't cause yourself unnecessary pain!! You can take more rest if you need between sets or also lower the amount of seconds you are doing between exercises!***

If you have any questions, want more workouts, tips or have any ideas for me on what you would like featured on this blog – fill out the contact sheet below and I'll get back to you as soon as possible! xoxo