Hey everyone!
I am definitely a person that needs variety and a PLAN when it comes to being at home (which I am realizing now that I've been in isolation for 5 days…), so that being said,  I've dug up some of my old plans from my trainer back in 2018 (Thanks Tiffany!!!) and I'm going to share them with you!
For today's workout, I thought it would be fun to try out something that is a game of chance…..
The Card Game Workout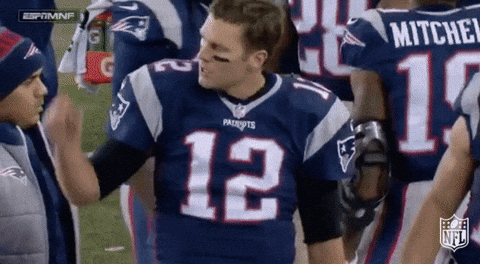 For this you will need a deck of cards (or 2 if you'd like???). Shuffle the cards and place them in a pile in front of your workout space!
For the reps: take the number on the card and DOUBLE IT. When you're required to do something with time, take the number on the card and ADD A ZERO (indicated below)! The numbers for J, Q and K are 11, 12 and 13.
The first time you pick a suit, you do the 1st exercise in that list, 2nd time you pick the same suit you do the next exercise and so on. Once you have finished all 3 exercises in that suit, you start at the top of your exercise list and continue!
** For and example, scroll to the bottom**
ALL A =  rest one minute
Hearts = ARMS
– Jumping Jack Push-ups
– Walkouts (aka inchworms)
– Hi-lo Planks
Clubs = ABS
– Hollow Body Rocks
– Plank Hold (add 0 for time)
– Single Leg Sit Ups
Diamonds = LEGS
– Double Pulse Squat Jumps
– Jump Lunges
– Squat Hold (add 0 for time)
Spades = TOTAL
– Burpees to floor
– Mountain Climbers (add 0 for time)
– Snap Jumps (start in plank, jump both legs in to hands and back to plank)
EXAMPLE 
CARD 1 = 2 of hearts
You will do 4 reps of Jumping Jack Pushups
CARD 2 = 5 of diamonds
You will do 10 reps of Double Pulse Squat Jumps
CARD 3 = 10 of hearts (It's second time you picked hearts so you do the next exercise)
You will do 20 reps of Walkouts (ouchhhhhh haha)
CARD 4 = J of Spades
You will do 22 reps of Burpees to the Floor
CARD 5 = 6 of Spades
You add a 0 and do 60 sec of Mountain Climbers
Hope you enjoy this workout. I always find it harder than it looks on paper haha! It's a sweaty workout that will keep you guessing because you don't know what's coming next! Have fun!
***
Please make sure to stay healthy, if you don't feel good doing this workout make sure to stop and always drink lots of water!
***